This product has been discontinued.

It cannot be purchased in retail stores. The only way to obtain it is through second-hand websites and stores.

The Arrowstorm (known on front of the packaging as the Arrowstorm Gatling Unit and known as the Firestorm outside of North America) is a Nerf blaster that was released in 1993 under the Original Nerf name.
It comes packaged with six arrows.
Details
It has a rotating barrel that holds six arrows. When the blaster is pulled back, the barrel automatically rotates. There is a built-in carrying handle on top of the blaster. Iron sights are also found on the carrying handle.
Reloading and firing
To reload, place up to six arrows onto the barrel/muzzle of the blaster.
To fire the Arrowstorm, pull back the back handle on the blaster and push it forward.
Trivia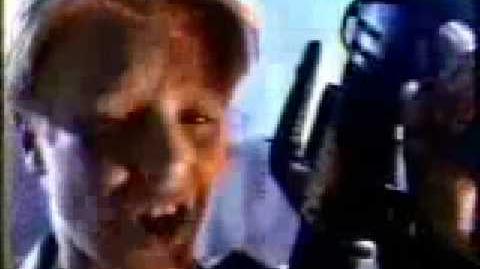 The blaster is similar to the Missilestorm.
Mega Darts can be placed in the barrel of this blaster and fired. They reach distances of around fifty feet.
There are two variations of the Arrowstorm: one has the open slits near the turret, and the other has only the outline for the slits.
Although the blaster is discontinued, a rival company to Nerf named Air Zone has produced a blaster named the Arrowstorm that is extremely similar to Nerf's Arrowstorm.
Gallery
External links
References
↑ Nerf Reviewed: Arrowstorm®. NerfCenter.com.
↑ 2.0 2.1 NC Reviews: Nerf® Arrowstorm®. NerfCenter.com