Missile Launcher
Talk

0
1,100pages on
this wiki
Missile Launcher
Brand
Nerf
Series
Original Nerf
Blaster type
Air-powered arrow blaster
Stock ammunition type
Missiles
Stock capacity
4
Size
?
Weight
?
Year released
1992
Average retail price
19.99 USD
This product has been discontinued.

It cannot be purchased in retail stores. The only way to obtain it is through second-hand websites and stores.
The Missile Launcher is a Nerf blaster that was released in 1992 under the Original Nerf name.
It comes packaged with three missiles.
Details
It is a mortar-type blaster; users stomp on a plastic bladder to fire a missile. The bladder holds compressed air, and when stomped on, forces the air out, causing the missile to shoot. It is very similar to the Air Launcher, as both are mortar-style blasters.
It can hold three extra missiles in its missile holder surrounding the firing prong.
Reloading and firing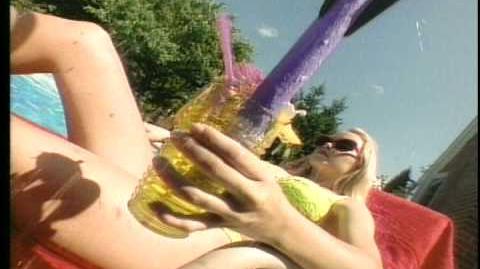 To reload the Missile Launcher, place a missile over the center firing prong.
Stomp onto the bladder to fire a missile.